Sensitive - David
Name: David
ZLP roles: Spiritual team lead - team sensitive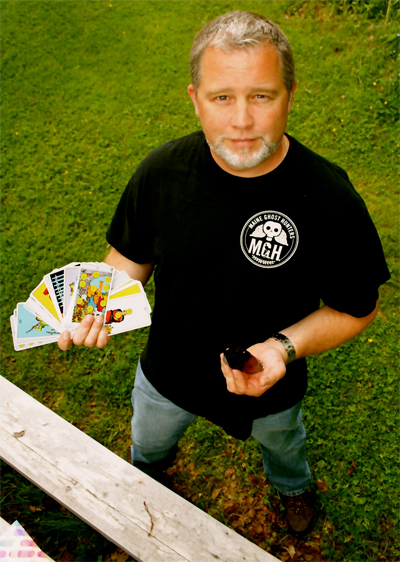 David is the spiritual team lead for ZeroLux Paranormal.  His life experience, having well over 30 years of direct & purposeful study within the innumerable disciplines of the spiritual realm, would be just one of the reasons he is well suited to this role.  David is the progeny of multiple generations of gifted sensitives, including his grandmother whose gifts were so well known in her local community she was called upon by police to help locate missing persons.  David often senses her presence among particularly emotional investigation environments, and calls on her for strength during unusually intense cases.
If there's one thing David would like to make clear about his "gifts", it's that he does not consider himself a "psychic".  He doesn't tell the future, he doesn't channel the dead, and he doesn't often see spirits - although the occasion does present itself from time to time.  He is more likely to "sense" a spirit, their emotions, their messages, or anything else they may be wishing to communicate.  The team has witnessed David, on numerous occasions, be struck with sudden pain in areas of his body a spirit may have been passing a message.  David also has a tendency to be drawn to certain areas, for reasons he's not quite certain, but which eventually become apparent throughout our investigations.
David is the owner/operator of the metaphysical shop, Merkaba Sol, on Water St. in Augusta, Maine.  He teaches classes, offers knowledge and leadership regarding a wide array of spiritual modalities, and can also be scheduled for an individual appointment for reiki healing sessions, among other metaphysical-based services provided at the shop.
Find Merkaba Sol on the web or on their active Facebook Page, today.